Are you searching for an innovative solution to showcase your products or organize your space? Look no further than acrylic boxes – the stylish, functional, and versatile solution to your needs. At Buy Bulk Displays, we offer an exceptional range of superior-quality acrylic boxes, bins, and organizers that are not just displays, but platforms to bring your ideas into the spotlight​​.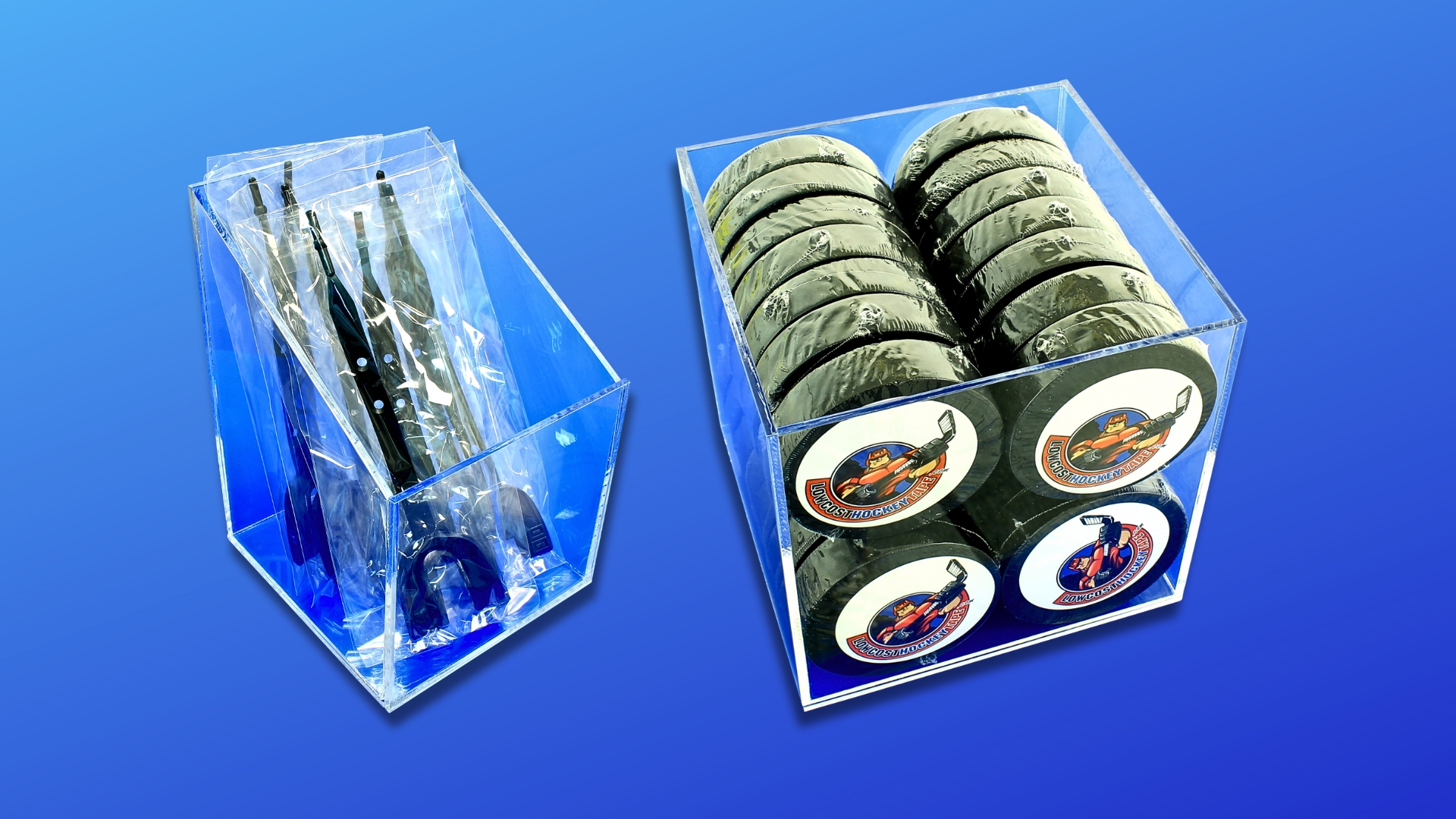 What's Special About Acrylic Boxes?
Acrylic boxes, with their sleek and clear design, add a sophisticated touch to any setting. These boxes are incredibly versatile and suitable for various applications, whether at home, in an office, or on a store counter. One of the key benefits of an acrylic box is its clear construction. This allows for easy visibility of the box's contents, ensuring that everything you need is within your grasp.
Our diverse selection features nine different types of acrylic bins and organizers, each designed to meet your unique needs​. Let's explore some of these exciting options!
Cube Shelves and Desk Organizers: Your Personal Space Optimizers
Our cube shelves and acrylic desk organizers are not only attractive but also incredibly versatile. These pieces are ideal for decluttering spaces and storing essentials in an organized manner. Use them to store your office supplies, personal accessories, or even cherished collectibles. The clear acrylic display case gives you an unobstructed view of your items, making it easier to find what you need when you need it.
Acrylic Box Bins: Perfect for Retail Displays
We also offer a range of acrylic box bins with a unique slant top design. These bins are perfect for store counters where space may be at a premium, but visibility and accessibility of goods are still crucial. Available in versions suitable for gridwalls and slatwalls, these bins offer flexibility depending on your display needs.
Whether you're looking to display cosmetics, jewelry, or small gadgets, these acrylic display boxes will make your products shine. And let's not forget about our Acrylic Box Bin for Gridwalls and the Slatwall Acrylic Box Bin in DVD size, which are tailored options catering to unique storage and display needs. There's an acrylic bin for every situation!
Acrylic Organizers: For Every Budget and Purpose
Our Acrylic Box category caters to different budgets, making it accessible to all customers. Whether you're looking to organize your workspace, create an appealing product display, or store items efficiently, our acrylic organizers provide a durable and visually pleasing solution. These clear acrylic boxes are a testament to our commitment to quality, vision, and innovation. They are more than just functional items – they're platforms that illuminate your world and showcase your great ideas​​.
Proudly Made in the USA
At Buy Bulk Displays, we take pride in our manufacturing process. All our acrylic boxes, bins, and organizers are proudly made right here in the USA. This allows us to ensure the highest quality standards and craftsmanship in every product we create. Our commitment to local manufacturing is not just about providing superior-quality products, it's about supporting our community and fostering a strong and sustainable economy. So when you purchase one of our acrylic products, you're not just getting a functional and stylish item – you're investing in the strength and resilience of American manufacturing.
So go ahead, explore the magic of our Made in the USA acrylic boxes. They are waiting to transform your space and bring your display ideas to life.