Are you looking to create a standout display for your retail store, exhibition, or home? Look no further than acrylic risers! These clear, versatile, and durable stands will elevate your display game, quite literally. Let's dive into why these acrylic stands are your secret weapon for creating attractive and effective displays.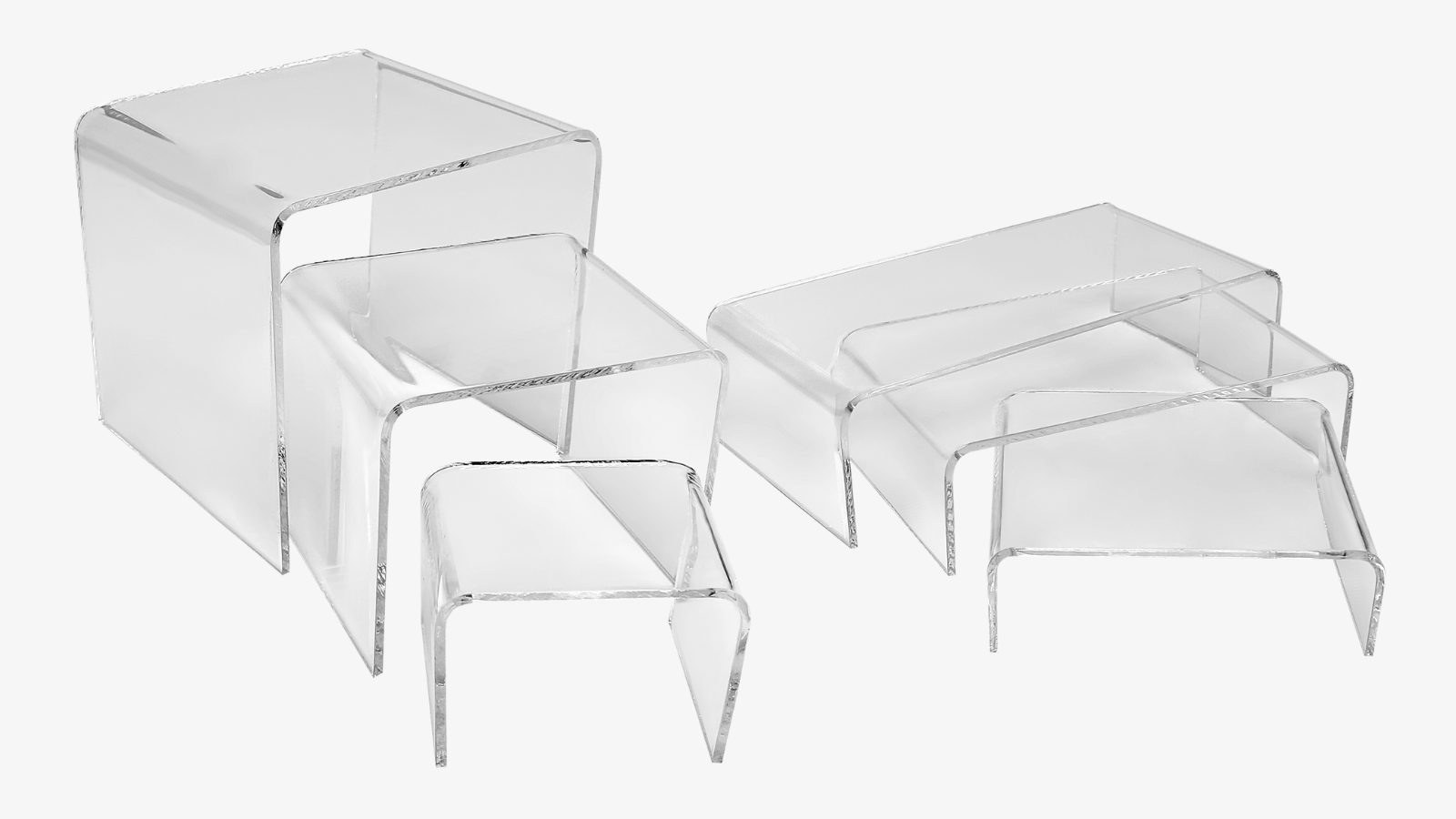 1. Elevate Your Products: Acrylic Risers
Picture this: you've just walked into a store, and a stunning display catches your eye. The products are seemingly floating, highlighted in all their glory. What's their secret? Acrylic risers. These display stands, available in various shapes and sizes, are designed to elevate your products, figurines, or any item of importance. They offer an elevated platform, positioning your products in the spotlight, making them impossible to miss​​.
2. The Power of Transparency: Acrylic Stands
Have you ever wondered why the best displays often seem so effortless? The answer lies in acrylic stands. These display tools, often dubbed the "invisible superheroes", are clear, allowing them to blend seamlessly into any setting. Their transparency ensures the focus remains solely on your products, not the stand itself. This is the true power of acrylic display stands – their ability to highlight without overshadowing.
3. Catering to Every Need: Variety of Acrylic Display Stands
From cupcakes to collector's items, our acrylic risers cater to all. Whether you're a bakery wanting to showcase your sweet delights, a retail store with a new product to highlight, or an individual with a cherished collection, our array of acrylic display stands has got you covered. With our wide range of options, you're sure to find the perfect match for your display needs​​.
4. Durability and Ease of Maintenance
Acrylic risers are not just all about looks; they are also incredibly durable and easy to maintain. Made from a robust material, these stands can withstand everyday use without cracking or discoloration. Plus, cleaning them is a breeze! Just a soft cloth and a bit of wiping is all it takes to keep them looking as good as new.
5. Value for Money: Affordable Acrylic Risers
Quality doesn't always have to come with a hefty price tag, and our acrylic risers are a testament to that. With their reasonable pricing, these display stands offer exceptional value for money. Considering their versatility, durability, and the aesthetic appeal they bring to any display, they truly are a cost-effective solution.
So there you have it! Acrylic risers are a secret weapon you need to elevate your display to the next level. Their ability to highlight products, blend into any setting, cater to a wide range of items, and offer durability and value for money make them an unbeatable choice. So why wait? Rise above the ordinary and let our acrylic display stands revolutionize your display game!